Our Current Inventory
In addition to new Northern Lights generators, we sell marine generators removed during yacht retrofit as well as previously purchased but never-installed units.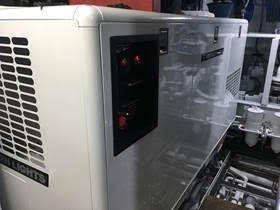 For Sale – Recently Overhauled Pair of 65kW Northern Lights Generators
After a complete overhaul in February & March of 2020, this pair of Northern Lights 65kw generators has added very few additional hours with only 71 engine hours accrued on the starboard generator and 400 hours accrued on the port generator since the overhaul.
This pair will be available for new owners in January/February 2021.